The Case Against Fluoride
How Hazardous Waste Ended Up in Our Drinking Water and the Bad Science and Powerful Politics That Keep It There
"Sweden rejected fluoridation in the 1970s and, in this excellent book, these three scientists have confirmed the wisdom of that decision. Our children have not suffered greater tooth decay, as World Health Organization figures attest, and in turn our citizens have not borne the other hazards fluoride may cause. In any case, since fluoride is readily available in toothpaste, you don't have to force it on people."—Arvid Carlsson, Nobel Laureate in Medicine or Physiology (2000) and Emeritus Professor of Pharmacology, University of Gothenburg
When the U.S. Public Health Service endorsed water fluoridation in 1950, there was little evidence of its safety. Now, six decades later and after most countries have rejected the practice, more than 70 percent of Americans, as well as 200 million people worldwide, are drinking fluoridated water. The Center for Disease Control and the American Dental Association continue to promote it–and even mandatory statewide water fluoridation–despite increasing evidence that it is not only unnecessary, but potentially hazardous to human health.
In this timely and important book, Dr. Paul Connett, Dr. James Beck, and Dr. H. Spedding Micklem take a new look at the science behind water fluoridation and argue that just because the dental and medical establishments endorse a public health measure doesn't mean it's safe. In the case of water fluoridation, the chemicals that go into the drinking water that more than 180 million people drink each day are not even pharmaceutical grade, but rather a hazardous waste product of the phosphate fertilizer industry. It is illegal to dump this waste into the sea or local surface water, and yet it is allowed in our drinking water. To make matters worse, this program receives no oversight from the Food and Drug Administration, and the Environmental Protection Agency takes no responsibility for the practice. And from an ethical standpoint, say the authors, water fluoridation is a bad medical practice: individuals are being forced to take medication without their informed consent, there is no control over the dose, and no monitoring of possible side effects.
At once painstakingly documented and also highly readable, The Case Against Fluoride brings new research to light, including links between fluoride and harm to the brain, bones, and endocrine system, and argues that the evidence that fluoridation reduces tooth decay is surprisingly weak.
About the Authors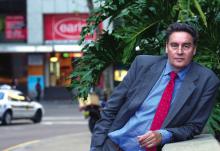 Paul Connett
Dr. Paul Connett is the Director of the Fluoride Action Network (FAN), and the Executive Director of its parent body, the American Environmental Health Studies Project (AEHSP). He has spoken and given more than 2,000 presentations in forty-nine states and fifty-two countries on the issue of waste management. He holds a bachelors degree from the University of Cambridge and a Ph.D. in chemistry from Dartmouth College and is a retired professor of environmental chemistry and toxicology at St. Lawrence University. He lives in Canton, New York.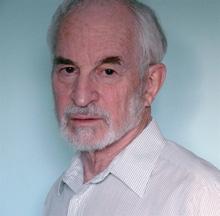 James Beck
Dr. James S. Beck is a Professor Emeritus of Medical Biophysics at the University of Calgary and holds doctorates in medicine from Washington University School of Medicine and biophysics from the University of California, Berkeley. He lives in Calgary, Alberta, Canada.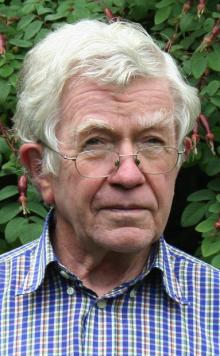 Spedding Micklem
H. Spedding Micklem is a Professor Emeritus in the School of Biological Sciences at the University of Edinburgh. He holds a D.Phil from the University of Oxford. He lives in Edinburgh, Scotland.
1 Comment
Reader comment:

If fluoride were "proven," there should be evidence of its glory in Kentucky (USA), which has been 100% fluoridated for over 40 years. Kentucky, however, leads the nation in the number of dental cavities in children, and in the number of completely toothless adults, according to government records.

Most of Europe (16 countries) has rejected fluoridation and is 98% fluoride free. and the WHO reports that they have a better tooth decay rate than any fluoridated country.

There is no scientific evidence to support the idea that drinking fluoridated water has any effect on cavity reduction — NONE!

The best source for information on the health hazards and ineffectiveness of fluoridation can be found here: (www.fluoridealert.org).

LikeLike

Comment by aletho | October 5, 2010
Sorry, the comment form is closed at this time.
An error has occurred; the feed is probably down. Try again later.

More Links

Contact:

atheonews (at) gmail.com

Disclaimer

This site is provided as a research and reference tool. Although we make every reasonable effort to ensure that the information and data provided at this site are useful, accurate, and current, we cannot guarantee that the information and data provided here will be error-free. By using this site, you assume all responsibility for and risk arising from your use of and reliance upon the contents of this site.

This site and the information available through it do not, and are not intended to constitute legal advice. Should you require legal advice, you should consult your own attorney.

Nothing within this site or linked to by this site constitutes investment advice or medical advice.

Materials accessible from or added to this site by third parties, such as comments posted, are strictly the responsibility of the third party who added such materials or made them accessible and we neither endorse nor undertake to control, monitor, edit or assume responsibility for any such third-party material.

The posting of stories, commentaries, reports, documents and links (embedded or otherwise) on this site does not in any way, shape or form, implied or otherwise, necessarily express or suggest endorsement or support of any of such posted material or parts therein.

The word "alleged" is deemed to occur before the word "fraud." Since the rule of law still applies. To peasants, at least.

Fair Use

This site contains copyrighted material the use of which has not always been specifically authorized by the copyright owner. We are making such material available in our efforts to advance understanding of environmental, political, human rights, economic, democracy, scientific, and social justice issues, etc. We believe this constitutes a 'fair use' of any such copyrighted material as provided for in section 107 of the US Copyright Law. In accordance with Title 17 U.S.C. Section 107, the material on this site is distributed without profit to those who have expressed a prior interest in receiving the included information for research and educational purposes. For more info go to: http://www.law.cornell.edu/uscode/17/107.shtml. If you wish to use copyrighted material from this site for purposes of your own that go beyond 'fair use', you must obtain permission from the copyright owner.

DMCA Contact

This is information for anyone that wishes to challenge our "fair use" of copyrighted material.

If you are a legal copyright holder or a designated agent for such and you believe that content residing on or accessible through our website infringes a copyright and falls outside the boundaries of "Fair Use", please send a notice of infringement by contacting atheonews@gmail.com.

We will respond and take necessary action immediately.

If notice is given of an alleged copyright violation we will act expeditiously to remove or disable access to the material(s) in question.

All 3rd party material posted on this website is copyright the respective owners / authors. Aletho News makes no claim of copyright on such material.