Narrative Collapse: Mueller Probe Reveals Manafort Was Lobbying Against Russia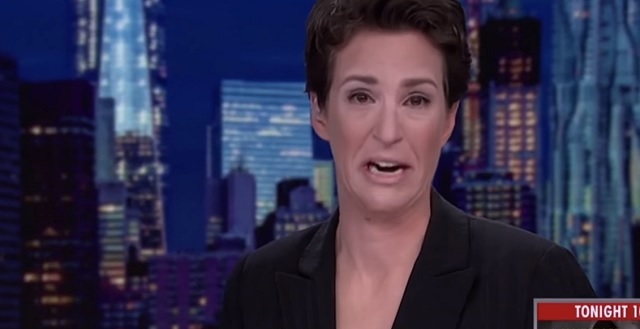 Paul Manafort was lobbying against Russian interests in Ukraine — not for them as Rachel Maddow and others have been claiming for months — according to new documents released from special counsel Robert Mueller's investigation.
According to records produced by Mueller himself, the nature of the work Manafort did in Ukraine (lobbying *against* Russia's interests) is the polar opposite of how it's been portrayed in US media. The level of narrative manipulation here is a astounding https://t.co/fxbqQSCvhy

— Michael Tracey (@mtracey) September 14, 2018
The Real News' Aaron Maté broke it all down Friday on Twitter:
Mueller includes emails/documents showing Manafort briefing colleagues and clients — including the "pro-Russian" President Yanukovych — of his efforts to push "Engage Ukraine," Manafort's strategy for Ukraine integration with EU, to ensure Ukraine does not "fall to Russia": pic.twitter.com/3XzQheZDS1

— Aaron Maté (@aaronjmate) September 14, 2018
Here is Manafort briefing Yanukovych directly on his efforts that "gained considerable ground in enhancing [Ukraine's] relationship with" the US, having "adopted issues of importance to USG" and "objectives which are in alignment with the West.": pic.twitter.com/jb5dir0lUz

— Aaron Maté (@aaronjmate) September 14, 2018
Here is Manafort noting that his team worked with Obama White House officials on the National Security Council on releasing a "very favorable" statement, and also briefed "key members" of the US government, bipartisan lawmakers and Obama officials: pic.twitter.com/zrd703ckWA

— Aaron Maté (@aaronjmate) September 14, 2018

Maté wrote Friday in The Nation :

It is often speculated that Manafort's Ukraine stint is relevant to a Trump-Russia conspiracy plot because, the theory goes, he served Kremlin interests during his time there. The opposite is the case, as Manafort's former partner-turned-prosecution-witness, Rick Gates, reaffirmed during trial. Gates testified that Manafort pushed his client, then–Ukrainian President Viktor Yanukovych, to align with the European Union and away from Russia. According to Gates, Manafort was paid lucratively to craft a policy known as "Engage Ukraine," which "became the strategy for helping Ukraine enter the European Union." Given that the tug-of-war between Russia and the EU (with US backing) over Ukraine sparked a full-blown international crisis and a new Cold War, Manafort's strategy would be an odd one for a supposed Kremlin stooge.

Putting aside Manafort's record in Ukraine, there have been attempts to tie him to a potential Russia conspiracy via his financial debts to Russian tycoon Oleg Deripaska. During the campaign, Manafort wrote to an associate about leveraging his position in the Trump camp in order to "get whole" with Deripaska, even suggesting that he offer "private briefings." Could this have been, pundits suggest, where a collusion plot was hatched?

Deripaska denies ever having been offered private briefings by Manafort. Another impediment to tying Deripaska to a Trump-Russia collusion plot is that Deripaska has connections to the figure arguably most responsible for the allegations of collusion. Christopher Steele, the former British intelligence agent whose DNC-funded "dossier" alleged a longstanding Trump-Kremlin conspiracy, has served as an intermediary for contacts between Deripaska and US officials. Deripaska even has a link to Mueller and the federal agency he once headed. In 2009, when Mueller was in charge of the FBI, Deripaska ponied up millions of dollars for a secret effort to rescue a captured CIA operative, Robert Levinson, in Iran. In return, the FBI–with the encouragement of Steele–helped secure a visa for Deripaska, who had been banned from the United States for alleged ties to Russian organized crime. In short, Deripaska's various contacts make plain that Manafort's financial ties to him, illicit or not, do not necessarily lead to a Kremlin conspiracy.

Most critically, Mueller has yet to allege one. Prosecutors openly acknowledged before Manafort's first trial that the case had nothing to do with "evidence or argument concerning collusion with the Russian government," while the judge in Manafort's upcoming second trial notes that the collusion investigation is "wholly irrelevant to the charges in this case."

The same could be said for all of the other charges in the Mueller investigation to date.
No doubt Rachel Maddow, Chris Hayes and the rest of the fake news media will be issuing formal retractions any day now!
Before I show you what Gates said, I want to demonstrate why I've argued that pundits like @Maddow have become straight-up propagandists on this issue. Here is Maddow last night saying that Gates' testimony *substantiates* the Manafort-Russia tie: pic.twitter.com/GMmuFq3eKt

— Aaron Maté (@aaronjmate) August 8, 2018

… Any day now, I'm sure!
1 Comment »
Yeah, maybe Marci Wheeler and the screeching harpy crew over at The Emptwheel can figure out the difference between Russia and the Ukraine some time soon also

Comment by Rich | September 15, 2018 |
Visits Since December 2009

Looking for something?

Archives

Calendar

Categories

Tags

Latest Comments
More Links

Contact:

atheonews (at) gmail.com

disclaimer

This site is provided as a research and reference tool. Although we make every reasonable effort to ensure that the information and data provided at this site are useful, accurate, and current, we cannot guarantee that the information and data provided here will be error-free. By using this site, you assume all responsibility for and risk arising from your use of and reliance upon the contents of this site.

This site and the information available through it do not, and are not intended to constitute legal advice. Should you require legal advice, you should consult your own attorney.

Nothing within this site or linked to by this site constitutes investment advice or medical advice.

Materials accessible from or added to this site by third parties, such as comments posted, are strictly the responsibility of the third party who added such materials or made them accessible and we neither endorse nor undertake to control, monitor, edit or assume responsibility for any such third-party material.

The posting of stories, commentaries, reports, documents and links (embedded or otherwise) on this site does not in any way, shape or form, implied or otherwise, necessarily express or suggest endorsement or support of any of such posted material or parts therein.

The word "alleged" is deemed to occur before the word "fraud." Since the rule of law still applies. To peasants, at least.

Fair Use

This site contains copyrighted material the use of which has not always been specifically authorized by the copyright owner. We are making such material available in our efforts to advance understanding of environmental, political, human rights, economic, democracy, scientific, and social justice issues, etc. We believe this constitutes a 'fair use' of any such copyrighted material as provided for in section 107 of the US Copyright Law. In accordance with Title 17 U.S.C. Section 107, the material on this site is distributed without profit to those who have expressed a prior interest in receiving the included information for research and educational purposes. For more info go to: http://www.law.cornell.edu/uscode/17/107.shtml. If you wish to use copyrighted material from this site for purposes of your own that go beyond 'fair use', you must obtain permission from the copyright owner.

DMCA Contact

This is information for anyone that wishes to challenge our "fair use" of copyrighted material.

If you are a legal copyright holder or a designated agent for such and you believe that content residing on or accessible through our website infringes a copyright and falls outside the boundaries of "Fair Use", please send a notice of infringement by contacting atheonews@gmail.com.

We will respond and take necessary action immediately.

If notice is given of an alleged copyright violation we will act expeditiously to remove or disable access to the material(s) in question.

All 3rd party material posted on this website is copyright the respective owners / authors. Aletho News makes no claim of copyright on such material.