NSA Again Exposed For Unauthorized Collection Of Americans' Phone Records
Yet again, the National Security Agency has been exposed for "accidentally overcollecting" call-record metadata of millions of Americans. According to a WSJ report that relied on documents obtained by the ACLU, the NSA received metadata records from an unnamed phone company that the agency hadn't been authorized to collect.
According to the report, it's unclear how the overcollection occurred, but the incident took place after the NSA said it had purged hundreds of millions of metadata records it had amassed since 2015 in a separate overcollection episode.
For those who aren't familiar with the concept, "Metadata" include the numbers called or texted and the associated time stamps, but not the contents of the conversation.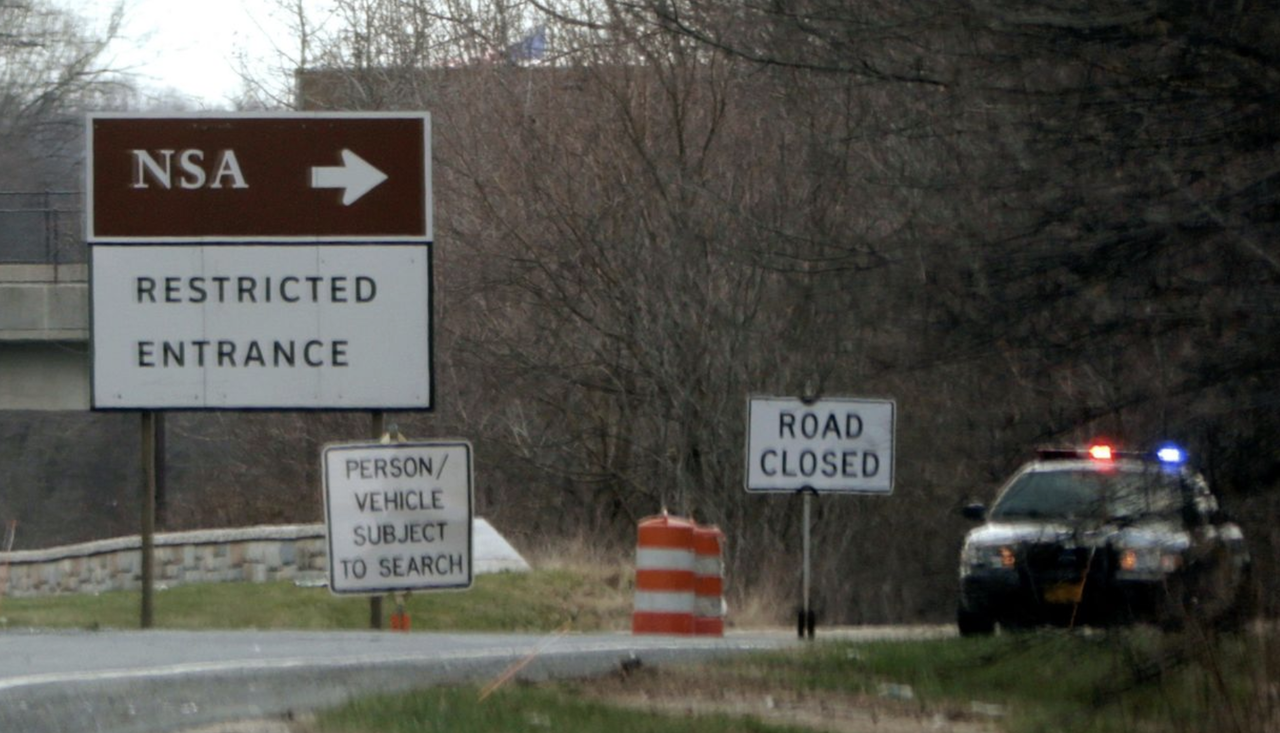 The documents didn't make clear how many records had been collected by the NSA since October. The NSA's media relations chief, Greg Julian, refused to comment on this specific episode, but referred to the prior overcollection episode – which resulted in the NSA deleting an entire database of collected metadata – where the NSA had collected information it hadn't been authorized to collect.
Essentially, the agency blamed the incident on service providers who incorrectly interpreted the NSA's request.
"While NSA lawfully sought data pertaining to a foreign power engaged in international terrorism, the provider produced inaccurate data and data beyond which NSA sought," Julian said.
The company began delivering those records to the NSA on Oct. 3, 2018 through Oct. 12, when the agency asked it investigate the "anomaly."
Exposure of the incident has predictably provoked outrage from lawmakers, who have been railing against the NSA's surveillance programs since they were first exposed by former contractor Edward Snowden in 2013. Former lawmaker Pat Toomey, now an ACLU staff attorney, said the incident is just the latest reason why the NSA metadata-collection program, launched in the aftermath of 9/11 as part of the Patriot Act, should be discontinued.
"These documents only confirm that this surveillance program is beyond redemption and should be shut down for good," Patrick Toomey, an ACLU staff attorney, said in a statement. "The NSA's collection of Americans' call records is too sweeping, the compliance problems too many, and evidence of the program's value all but nonexistent. There is no justification for leaving this surveillance power in the NSA's hands."
The House Judiciary Committee has already started weighing which expiring Patriot Act provisions will be renewed, and according to several lawmakers, the phone surveillance program likely won't be reauthorized.
"Every new incident like this that becomes public is another reason this massive surveillance program needs to be permanently scrapped," said Sen. Ron Wyden, a longtime critic of the program. "But it is unacceptable that basic information about the program is still being withheld from the public."
No comments yet.
Visits Since December 2009

Looking for something?

Archives

Calendar

Categories

Tags

Recent Comments
More Links

Contact:

atheonews (at) gmail.com

Disclaimer

This site is provided as a research and reference tool. Although we make every reasonable effort to ensure that the information and data provided at this site are useful, accurate, and current, we cannot guarantee that the information and data provided here will be error-free. By using this site, you assume all responsibility for and risk arising from your use of and reliance upon the contents of this site.

This site and the information available through it do not, and are not intended to constitute legal advice. Should you require legal advice, you should consult your own attorney.

Nothing within this site or linked to by this site constitutes investment advice or medical advice.

Materials accessible from or added to this site by third parties, such as comments posted, are strictly the responsibility of the third party who added such materials or made them accessible and we neither endorse nor undertake to control, monitor, edit or assume responsibility for any such third-party material.

The posting of stories, commentaries, reports, documents and links (embedded or otherwise) on this site does not in any way, shape or form, implied or otherwise, necessarily express or suggest endorsement or support of any of such posted material or parts therein.

The word "alleged" is deemed to occur before the word "fraud." Since the rule of law still applies. To peasants, at least.

Fair Use

This site contains copyrighted material the use of which has not always been specifically authorized by the copyright owner. We are making such material available in our efforts to advance understanding of environmental, political, human rights, economic, democracy, scientific, and social justice issues, etc. We believe this constitutes a 'fair use' of any such copyrighted material as provided for in section 107 of the US Copyright Law. In accordance with Title 17 U.S.C. Section 107, the material on this site is distributed without profit to those who have expressed a prior interest in receiving the included information for research and educational purposes. For more info go to: http://www.law.cornell.edu/uscode/17/107.shtml. If you wish to use copyrighted material from this site for purposes of your own that go beyond 'fair use', you must obtain permission from the copyright owner.

DMCA Contact

This is information for anyone that wishes to challenge our "fair use" of copyrighted material.

If you are a legal copyright holder or a designated agent for such and you believe that content residing on or accessible through our website infringes a copyright and falls outside the boundaries of "Fair Use", please send a notice of infringement by contacting atheonews@gmail.com.

We will respond and take necessary action immediately.

If notice is given of an alleged copyright violation we will act expeditiously to remove or disable access to the material(s) in question.

All 3rd party material posted on this website is copyright the respective owners / authors. Aletho News makes no claim of copyright on such material.