Canada's Heritage Minister says free speech online 'undermines democracy'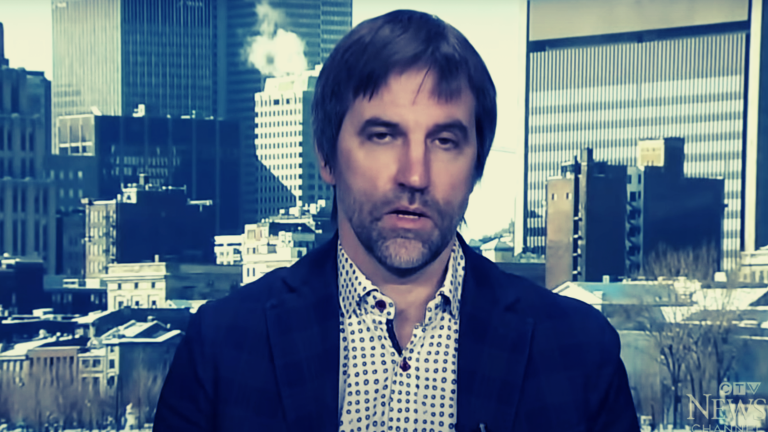 Offensive remarks on social media are legal, but Canada's Heritage Minister Steven Guilbeault says they "undermine democracy."
The government is promoting the internet censorship bill C-36, which seeks to obligate social media platforms to mass censor.
In a briefing, reviewed by Blacklock's Reporter, the Heritage Ministry argued for censorship of offensive Twitter messages because he says they prevent "a truly democratic debate."
"This content steals and damages lives," the briefing read. "It intimidates and obscures valuable voices, preventing a truly democratic debate."
In late June, the cabinet introduced Bill C-36, which threatens social media users with house arrests and fines of up to $50,000 for sharing content that promotes "detestation or vilification."
"Our objective is to ensure more accountability and transparency from online platforms while respecting the Canadian Charter Of Rights And Freedoms," said the June 16 briefing note.
"The mandate of the Department of Canadian Heritage includes the promotion of a greater understanding of human rights."
Under Canada's Criminal Code, so-called "hate speech" (open to interpretation) is a crime. What Bill C-36 does is make hate speech illegal even when there is no evidence of a crime.
"Social media platforms such as Facebook or Twitter are increasingly central to participation in democratic, cultural and public life," said the briefing note.
"However, social media platforms can also be used to threaten, intimidate, bully and harass people or used to promote racist, anti-Semitic, Islamophobic, misogynist and homophobic views that target communities, put people's safety at risk and undermine Canada's social cohesion or democracy."
4 Comments »
That guy looks like he belongs in a Police "Mug Book", not the Canadian Government. It sounds like the Canadian Government,(like the Australian Government) bow down to the Criminals who run the USA……Was he completely unaware of President Trump's Offensive Tweets?
Freedom of Speech means that, in a Democracy, we ALL have a right to offend Pomposity………

Comment by brianharryaustralia | July 17, 2021 |

Seems many govt officials and Corp CEO's, Ivy League scientists,
were the students, maybe next desk over, sucking ink from pens.

Anyone wielding power, influence needs a Ted Kaczynski passport.

Until Ted approves, straight jacket and mouth guard stay in place.

LikeLike

Comment by 5 dancing shlomos | July 18, 2021 |

Uncle Ted tells us of 'The System's Neatest Trick.' and boy, did he get that one right. It's truly unfortunate, this genius planted bombs and hurt people, but, I do like the idea of a Kaczynski passport. Hopefully, any booby who thinks free speech undermines democracy will have his words blow up in his face one day.

LikeLike

Comment by papasha408 | July 18, 2021 |
Visits Since December 2009

Looking for something?

Archives

Calendar

Categories

Tags

Recent Comments
More Links

Contact:

atheonews (at) gmail.com

Disclaimer

This site is provided as a research and reference tool. Although we make every reasonable effort to ensure that the information and data provided at this site are useful, accurate, and current, we cannot guarantee that the information and data provided here will be error-free. By using this site, you assume all responsibility for and risk arising from your use of and reliance upon the contents of this site.

This site and the information available through it do not, and are not intended to constitute legal advice. Should you require legal advice, you should consult your own attorney.

Nothing within this site or linked to by this site constitutes investment advice or medical advice.

Materials accessible from or added to this site by third parties, such as comments posted, are strictly the responsibility of the third party who added such materials or made them accessible and we neither endorse nor undertake to control, monitor, edit or assume responsibility for any such third-party material.

The posting of stories, commentaries, reports, documents and links (embedded or otherwise) on this site does not in any way, shape or form, implied or otherwise, necessarily express or suggest endorsement or support of any of such posted material or parts therein.

The word "alleged" is deemed to occur before the word "fraud." Since the rule of law still applies. To peasants, at least.

Fair Use

This site contains copyrighted material the use of which has not always been specifically authorized by the copyright owner. We are making such material available in our efforts to advance understanding of environmental, political, human rights, economic, democracy, scientific, and social justice issues, etc. We believe this constitutes a 'fair use' of any such copyrighted material as provided for in section 107 of the US Copyright Law. In accordance with Title 17 U.S.C. Section 107, the material on this site is distributed without profit to those who have expressed a prior interest in receiving the included information for research and educational purposes. For more info go to: http://www.law.cornell.edu/uscode/17/107.shtml. If you wish to use copyrighted material from this site for purposes of your own that go beyond 'fair use', you must obtain permission from the copyright owner.

DMCA Contact

This is information for anyone that wishes to challenge our "fair use" of copyrighted material.

If you are a legal copyright holder or a designated agent for such and you believe that content residing on or accessible through our website infringes a copyright and falls outside the boundaries of "Fair Use", please send a notice of infringement by contacting atheonews@gmail.com.

We will respond and take necessary action immediately.

If notice is given of an alleged copyright violation we will act expeditiously to remove or disable access to the material(s) in question.

All 3rd party material posted on this website is copyright the respective owners / authors. Aletho News makes no claim of copyright on such material.