DC AG subpoenas Facebook for data on ALL users that have spread "COVID-19 misinformation"
Unmasking people for wrongthink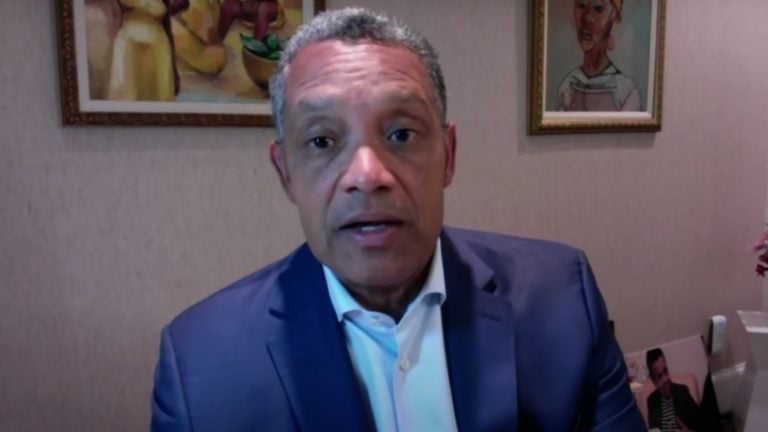 The District of Columbia (DC) Attorney General (AG) Karl Racine, a Democrat, has subpoenaed Facebook for a wide range of records related to "COVID-19 misinformation" on the platform.
The subpoena was filed on June 21 and demands that Facebook identify all groups, pages, and accounts that have violated the platform's far-reaching COVID-19 misinformation rules.
It also calls for Facebook to release an internal study that looked at vaccine hesitancy among its users. Media reports on this study in March claimed that it showed that non-rule breaking Facebook content may be causing "substantial" harm.
If Facebook were to comply with this subpoena, it would likely impact millions of users. Facebook has removed more than 18 million pieces of content from Facebook and Instagram for violating its COVID-19 misinformation rules and applied warning labels to more than 167 million pieces of COVID-19 content.
The subpoena is part of a previously undisclosed investigation into whether Facebook is violating consumer protection laws.
Racine's director of communications, Abbie McDonough, told Politico that the investigation is part of an effort to ensure that Facebook cracks down on "vaccine misinformation."
"Facebook has said it's taking action to address the proliferation of COVID-19 vaccine misinformation on its site," McDonough said. "But then when pressed to show its work, Facebook refused. AG Racine's investigation aims to make sure Facebook is truly taking all steps possible to minimize vaccine misinformation on its site and support public health."
The move follows previous reports of Democrats working with Big Tech to censor content that they deem to be misinformation.
Most notably, a recent lawsuit showed evidence of Democrats flagging alleged misinformation to Twitter via a "partner portal" and Twitter responding by removing the flagged tweets.
Another example of this is Democrats demanding that Facebook and Twitter "address" 12 prominent vaccine skeptics in April. Since they made their demands, four of these vaccine skeptics have had their social media accounts shut down.
Lawmakers have also suggested that the federal government may have "induced Facebook to censor certain speech in violation of the First Amendment" and demanded that the tech giant explain why it censored lab leak theories.
This attempt from the DC AG to identify Facebook users for posting COVID-19 misinformation comes as the tech giant is using increasingly aggressive measures to target people based on the content they share and interact with.
Yesterday, it started asking users whether they're concerned about their friends "becoming an extremist" and warned users that they "may have been exposed to harmful extremist content."
And in May, a whistleblower revealed that Facebook is using a secret internal filter to flag "liberty-based" and "religious-based" vaccine skepticism and using a secret algorithm to suppress negative vaccine experiences.
3 Comments »
The "Home of the Brave, and Land of the Free" has become a dictatorship, menacing anyone who doesn't agree with the "Thought Police"…..Orwell was right on the money!

Why aren't the American people Revolting against this tyranny, against the fascist USA Government?

Comment by brianharryaustralia | July 2, 2021 |
Visits Since December 2009

Looking for something?

Archives

Calendar

Categories

Tags

Recent Comments
More Links

Contact:

atheonews (at) gmail.com

Disclaimer

This site is provided as a research and reference tool. Although we make every reasonable effort to ensure that the information and data provided at this site are useful, accurate, and current, we cannot guarantee that the information and data provided here will be error-free. By using this site, you assume all responsibility for and risk arising from your use of and reliance upon the contents of this site.

This site and the information available through it do not, and are not intended to constitute legal advice. Should you require legal advice, you should consult your own attorney.

Nothing within this site or linked to by this site constitutes investment advice or medical advice.

Materials accessible from or added to this site by third parties, such as comments posted, are strictly the responsibility of the third party who added such materials or made them accessible and we neither endorse nor undertake to control, monitor, edit or assume responsibility for any such third-party material.

The posting of stories, commentaries, reports, documents and links (embedded or otherwise) on this site does not in any way, shape or form, implied or otherwise, necessarily express or suggest endorsement or support of any of such posted material or parts therein.

The word "alleged" is deemed to occur before the word "fraud." Since the rule of law still applies. To peasants, at least.

Fair Use

This site contains copyrighted material the use of which has not always been specifically authorized by the copyright owner. We are making such material available in our efforts to advance understanding of environmental, political, human rights, economic, democracy, scientific, and social justice issues, etc. We believe this constitutes a 'fair use' of any such copyrighted material as provided for in section 107 of the US Copyright Law. In accordance with Title 17 U.S.C. Section 107, the material on this site is distributed without profit to those who have expressed a prior interest in receiving the included information for research and educational purposes. For more info go to: http://www.law.cornell.edu/uscode/17/107.shtml. If you wish to use copyrighted material from this site for purposes of your own that go beyond 'fair use', you must obtain permission from the copyright owner.

DMCA Contact

This is information for anyone that wishes to challenge our "fair use" of copyrighted material.

If you are a legal copyright holder or a designated agent for such and you believe that content residing on or accessible through our website infringes a copyright and falls outside the boundaries of "Fair Use", please send a notice of infringement by contacting atheonews@gmail.com.

We will respond and take necessary action immediately.

If notice is given of an alleged copyright violation we will act expeditiously to remove or disable access to the material(s) in question.

All 3rd party material posted on this website is copyright the respective owners / authors. Aletho News makes no claim of copyright on such material.