Crossword clues and bullying – the influence of Australia's pro-Israel lobby unveiled
The intimidating power of Australia's pro-Israel lobby limits what mainstream media outlets dare publish about Israel and forces self-censorship on editors and journalists alike, writes John Lyons in his latest book Dateline Jerusalem: Journalism's toughest assignment. Kim Wingerei reports.
In 2019, Fairfax Media's Sydney and Melbourne mastheads made an error. In the daily crossword section, the answer to the clue "Holy land" turned out not to be six letters starting with an I, as some would expect, but nine letters: Palestine. So affronted was the Australia/Israel and Jewish Affairs Council (AIJAC) that they demanded an investigation.
Fairfax acceded, blamed the error on an external contractor and apologised to Colin Rubenstein, executive director of the AIJAC.
This is just one of many examples which John Lyons uses to illustrate the power of a lobby group so influential it can force changes to Government policy, hound journalists out of their jobs and pressure the ABC board to justify the appointment of foreign correspondents.
… there are only three people who can tell the editors of The Australian what they can or can't use: Rupert Murdoch, Lachlan Murdoch and Colin Rubenstein. – John Lyons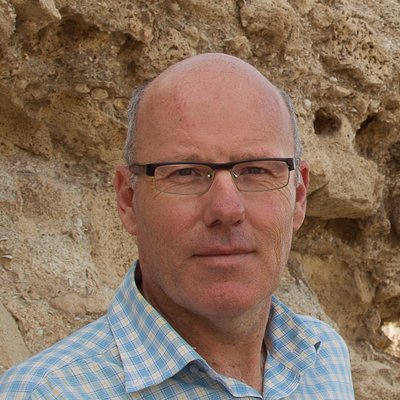 John Lyons is an experienced journalist. Currently the head of investigative journalism at the ABC, his 40 years in the media include being editor of the Sydney Morning Herald, Middle East correspondent for The Australian and winning one of his three Walkley Awards for "Stone Cold Justice", a Four Corner's episode which exposed the human rights abuses in Israel military courts.
His earlier book Balcony over Jerusalem covered his six years of witnessing the tragedies and contradictions of a region which has suffered more armed conflict than any other since World War II.
In his latest book released this weekend (at 85 pages, it's closer to essay size), Lyons focuses entirely on the Israel-Palestine conflict and specifically how pro-Israel lobbyists seek to control the narrative for the Australian audience.
He makes the point several times that the press in Israel is far more overtly critical of the policies of Israel's Government than is the media in Australia, including how the regular flare-ups in the West Bank are covered.
To the AIJAC it's a war of words. It is a battle to control how and what is said.
For example, Colin Rubenstein and his fellow lobbyists are particularly sensitive about using the word "occupation" in reference to Israel's occupation of Palestinian Territories. But as the lieutenant colonel responsible for Israel's army operations in the occupied territories quips:
If this is not occupied then the media has missed one of the biggest stories of our time, (Israel's) withdrawal from the West Bank! – LC Eliezer Toledano, Israel Army
The pro-Israel lobby has even developed a special dictionary. The Global Language Dictionary was funded by The Israel Project to "guide politicians and journalists on the language to use to win support for settlement expansion."
Merely using the word Palestine can land a journalist in trouble. Jennine Khalik, a Palestinian Australian and former journalist at The Australian recounts in the book how she was yelled at by a sub-editor for referring to a refugee and singer as coming from Palestine:
PALESTINE DOES NOT EXIST … Palestine is NOT a place … What kind of journalist are you, using the word Palestine?
For Jennine Khalik this was the last straw, she left the paper shortly after, following what had been a concerted campaign by the pro-Israel lobby, including diplomats from the Israel embassy questioning her editors about the appointment of "a Palestinian activist".
In another example of the tactics used to control the narrative, Lyons refers to a story told by former The Age editor, Andrew Holden, where Colin Rubenstein and Mark Leibler – lawyer and well known leader of the Jewish business community – marched into his office and complained loudly about the paper's coverage of the 2014 Gaza war.
Anyone who thinks that such a display by an esteemed member of the Australian community doesn't have a chilling effect is kidding themselves. I have seen its effect in the years since in hesitancy on the part of editors and trepidation about any story which may show Israel in a negative light. – John Lyons
Lyons himself has also been subjected to threats and intimidation over the years for his reporting on Israel and Palestine. Like many who have dared to criticise the Israeli Government, he has been called an anti-semite, but also a "Goebbels" and "a Hamas smelly used tampon".
It is a tactic he says is used persistently by those in Australia agitating for positive coverage of Israeli government actions.
I think the aim is to make journalists and editors decide that, even if they have a legitimate story that may criticise Israel it is simply not worth running, as it will cause more trouble than it's worth. – John Lyons
As a result, most Australians don't know much about the plight of the Palestinian people. They don't know about the 101 permits that Palestinians need to obtain from Israel to be able to work and live in what they believe is their own land. They don't know that Palestinians don't enjoy free speech, freedom of movement or equality before the law.
In April 2021, Human Rights Watch (HRW) released its landmark report "A Threshold Crossed: Israel Authorities and the Crimes of Apartheid and Persecution". It was largely ignored by mainstream media in Australia. "Including by my own organisation, the ABC," says Lyons.
Abusive Israeli policies constitute crimes of apartheid, persecution
The pro-Israel lobby is so effective it has achieved the ultimate aim of information suppression – self-censorship.
John Lyons: Dateline Jerusalem: Journalism's Toughest Assignment – now available from Monash University Publishing
Kim Wingerei is a businessman turned writer and commentator. He is passionate about free speech, human rights, democracy and the politics of change. Originally from Norway, Kim has lived in Australia for 30 years. Author of 'Why Democracy is Broken – A Blueprint for Change'.
1 Comment »
Great Britain has, in its Parliament, Israeli influence groups called, "Conservative friends of Israel", "Labour Friends of Israel", and Parliamentary Friends of Israel, to push Israel's interests in Great Britain generally.

In the American Government, AIPAC and numerous other pressure groups(Including very Rich industrialists) ensure that Israel's needs are given front rank status.

And here in Australia, Israeli pressure groups achieve the same "influence" over Australia's (Ratbag) Politicians, who's no 1 goal whilst in office is "Personal Gain"……..

From my recollection of the articles I have read in Haretz(Israel's Newspaper) they are far more critical of the Israeli Government, than the British, American, and Australian newspapers, are of Israel…….

Big Money buys Influence. "Who controls money, controls the World"….Henry KISSINGER.

LikeLike

Comment by brianharryaustralia | October 11, 2021 |
More Links

Contact:

atheonews (at) gmail.com

Disclaimer

This site is provided as a research and reference tool. Although we make every reasonable effort to ensure that the information and data provided at this site are useful, accurate, and current, we cannot guarantee that the information and data provided here will be error-free. By using this site, you assume all responsibility for and risk arising from your use of and reliance upon the contents of this site.

This site and the information available through it do not, and are not intended to constitute legal advice. Should you require legal advice, you should consult your own attorney.

Nothing within this site or linked to by this site constitutes investment advice or medical advice.

Materials accessible from or added to this site by third parties, such as comments posted, are strictly the responsibility of the third party who added such materials or made them accessible and we neither endorse nor undertake to control, monitor, edit or assume responsibility for any such third-party material.

The posting of stories, commentaries, reports, documents and links (embedded or otherwise) on this site does not in any way, shape or form, implied or otherwise, necessarily express or suggest endorsement or support of any of such posted material or parts therein.

The word "alleged" is deemed to occur before the word "fraud." Since the rule of law still applies. To peasants, at least.

Fair Use

This site contains copyrighted material the use of which has not always been specifically authorized by the copyright owner. We are making such material available in our efforts to advance understanding of environmental, political, human rights, economic, democracy, scientific, and social justice issues, etc. We believe this constitutes a 'fair use' of any such copyrighted material as provided for in section 107 of the US Copyright Law. In accordance with Title 17 U.S.C. Section 107, the material on this site is distributed without profit to those who have expressed a prior interest in receiving the included information for research and educational purposes. For more info go to: http://www.law.cornell.edu/uscode/17/107.shtml. If you wish to use copyrighted material from this site for purposes of your own that go beyond 'fair use', you must obtain permission from the copyright owner.

DMCA Contact

This is information for anyone that wishes to challenge our "fair use" of copyrighted material.

If you are a legal copyright holder or a designated agent for such and you believe that content residing on or accessible through our website infringes a copyright and falls outside the boundaries of "Fair Use", please send a notice of infringement by contacting atheonews@gmail.com.

We will respond and take necessary action immediately.

If notice is given of an alleged copyright violation we will act expeditiously to remove or disable access to the material(s) in question.

All 3rd party material posted on this website is copyright the respective owners / authors. Aletho News makes no claim of copyright on such material.