CDC's Own Stats Show 1,270 Premature Fetal Deaths Following COVID Shots…
… But Recommend Pregnant Women Get COVID Injections
The U.S. CDC announced today that they have "new data" that they claim shows that the COVID-19 experimental injections are now safe for pregnant women.
Of course they have been recommending all along that pregnant women get the experimental injections, so it appears that this is just a new marketing strategy to get more pregnant women to get the shots.
The CDC admits that this "new study" of nearly 2,500 pregnant women who received an mRNA COVID-19 injection before 20 weeks of pregnancy had 13% of them suffer miscarriages. They concluded that:
the known severe risks of COVID-19 during pregnancy demonstrate that the benefits of receiving a COVID-19 vaccine for pregnant people outweigh any known or potential risks. (Source.)
A search of the CDC Vaccine Adverse Event Reporting System (VAERS) lists 1,270 premature fetal deaths in pregnant women following one of the experimental, non-FDA approved COVID-19 injections. (Source.)
As we have previously reported here at Health Impact News, a pro-life group out of New Mexico has reported that a whistleblower who sits on a COVID-19 task force is claiming that many pregnancy complications, including preterm birth, miscarriage, and spontaneous abortions following COVID vaccines are being concealed from the public. See:
Whistleblower Reveals Many Pregnancy Complications following Experimental COVID Injections – "Vaccine Leaving a Trail of Devastated Mothers"
This whistleblower has uncovered documents that Pfizer had supplied to the European Medicines Agency (EMA) that shows their mRNA COVID vaccines did have animal trials that showed serious birth defects occurred in the rat specimens. See:
EMA Pfizer Documents on Experimental COVID-19 mRNA Shots Reveal Animal Studies were Conducted during Trials – Risks to Pregnancy being Concealed but Verified by VAERS Data
Also, at the Advisory Commission on Childhood Vaccines (ACCV) last quarterly meeting, on March 4, 2021, the CDC supplied a report on "Maternal vaccination safety summary" for the COVID vaccines that had been granted emergency use authorization.
You can view it here.
The CDC's own report stated:
Maternal vaccination safety summary

* Pregnant women were not specifically included in pre-authorization clinical trials of COVID-19 vaccines
– Post-authorization safety monitoring and research are the primary ways to obtain safety data on COVID-19 vaccination during pregnancy
* Larger than expected numbers of self-reported pregnant women have registered in v-safe
* The reactogenicity profile and adverse events observed among pregnant women in v-safe did not indicate any safety problems
* Most reports to VAERS among pregnant women (73%) involved non-pregnancy specific adverse events (e.g., local and systemic reactions)
* Miscarriage was the most frequently reported pregnancy-specific adverse event to VAERS; numbers are within the known background rates based on presumed COVID-19 vaccine doses administered to pregnant women
So even though there were "larger than expected numbers of self-reported pregnant women" reporting adverse reactions to the experimental vaccines, and even though "miscarriage was the most frequently reported pregnancy-specific adverse event," the CDC concluded that this "did not indicate any safety problems."
And that is what they are doing with this study, which they admit caused miscarriages in 13% of the women.
They brush all these fetal deaths aside by stating:
the known severe risks of COVID-19 during pregnancy demonstrate that the benefits of receiving a COVID-19 vaccine for pregnant people outweigh any known or potential risks. (Source.)
But what exactly are these "benefits" of receiving a COVID-19 "vaccine" that "outweigh the risks?" They admit they don't stop transmission, they admit you can still get COVID-19 after being vaccinated, and they admit that people who are fully vaccinated are still dying.
Do You Trust the CDC?
As we have reported numerous times here at Health Impact News, the CDC is a corrupt organization that cannot be trusted. They are the largest purchaser and distributor of vaccines in the world, allocating over $5 BILLION in their budget (supplied by American taxpayers) each year to purchase and distribute vaccines from Big Pharma. See:
Should the CDC Oversee Vaccine Safety When They Purchase Over $5 Billion of Vaccines from Big Pharma?
The CDC also owns over 56 patents on vaccines, and many of their scientists earn royalties from the sale of vaccines. (Source.)
The CDC has a long history of corruption, and over the years many of their own scientists have tried to blow the whistle on this corruption only to be silenced. See some of our previous coverage on CDC corruption:
In addition, many of the directors running the CDC go on to work for Big Pharma developing vaccines after they complete their term at the CDC. See:
Former CDC Director that Approved Gardasil Vaccine and Became Head of Merck's Vaccine Division Named "Woman of the Year"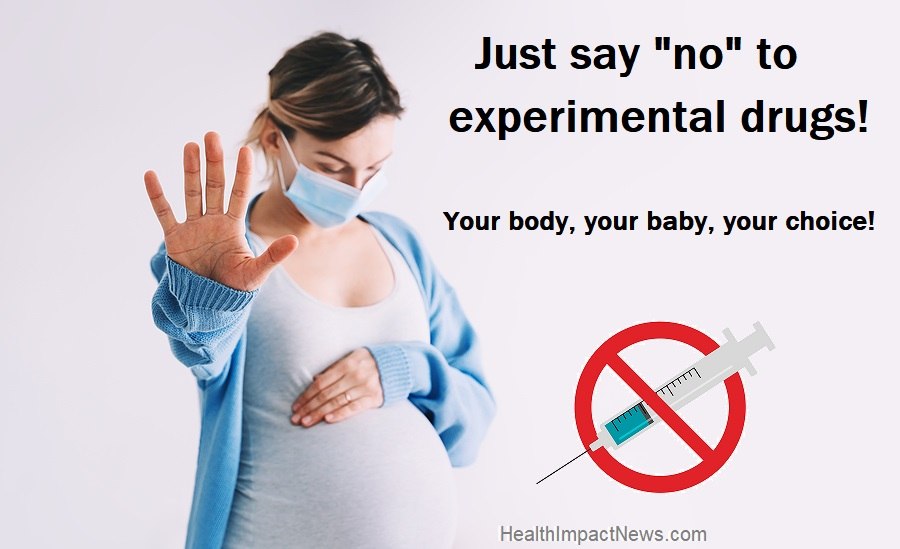 The CDC protects the pharmaceutical industry. They get caught lying all the time. They are not your friend, they don't care about your health, and they don't care if your unborn baby lives or dies.
No comments yet.
Visits Since December 2009

Looking for something?

Archives

Calendar

Categories

Tags

Recent Comments
More Links

Contact:

atheonews (at) gmail.com

Disclaimer

This site is provided as a research and reference tool. Although we make every reasonable effort to ensure that the information and data provided at this site are useful, accurate, and current, we cannot guarantee that the information and data provided here will be error-free. By using this site, you assume all responsibility for and risk arising from your use of and reliance upon the contents of this site.

This site and the information available through it do not, and are not intended to constitute legal advice. Should you require legal advice, you should consult your own attorney.

Nothing within this site or linked to by this site constitutes investment advice or medical advice.

Materials accessible from or added to this site by third parties, such as comments posted, are strictly the responsibility of the third party who added such materials or made them accessible and we neither endorse nor undertake to control, monitor, edit or assume responsibility for any such third-party material.

The posting of stories, commentaries, reports, documents and links (embedded or otherwise) on this site does not in any way, shape or form, implied or otherwise, necessarily express or suggest endorsement or support of any of such posted material or parts therein.

The word "alleged" is deemed to occur before the word "fraud." Since the rule of law still applies. To peasants, at least.

Fair Use

This site contains copyrighted material the use of which has not always been specifically authorized by the copyright owner. We are making such material available in our efforts to advance understanding of environmental, political, human rights, economic, democracy, scientific, and social justice issues, etc. We believe this constitutes a 'fair use' of any such copyrighted material as provided for in section 107 of the US Copyright Law. In accordance with Title 17 U.S.C. Section 107, the material on this site is distributed without profit to those who have expressed a prior interest in receiving the included information for research and educational purposes. For more info go to: http://www.law.cornell.edu/uscode/17/107.shtml. If you wish to use copyrighted material from this site for purposes of your own that go beyond 'fair use', you must obtain permission from the copyright owner.

DMCA Contact

This is information for anyone that wishes to challenge our "fair use" of copyrighted material.

If you are a legal copyright holder or a designated agent for such and you believe that content residing on or accessible through our website infringes a copyright and falls outside the boundaries of "Fair Use", please send a notice of infringement by contacting atheonews@gmail.com.

We will respond and take necessary action immediately.

If notice is given of an alleged copyright violation we will act expeditiously to remove or disable access to the material(s) in question.

All 3rd party material posted on this website is copyright the respective owners / authors. Aletho News makes no claim of copyright on such material.