UK censorship bill tasks Big Tech with deciding when something is "illegal" or "fraudulent"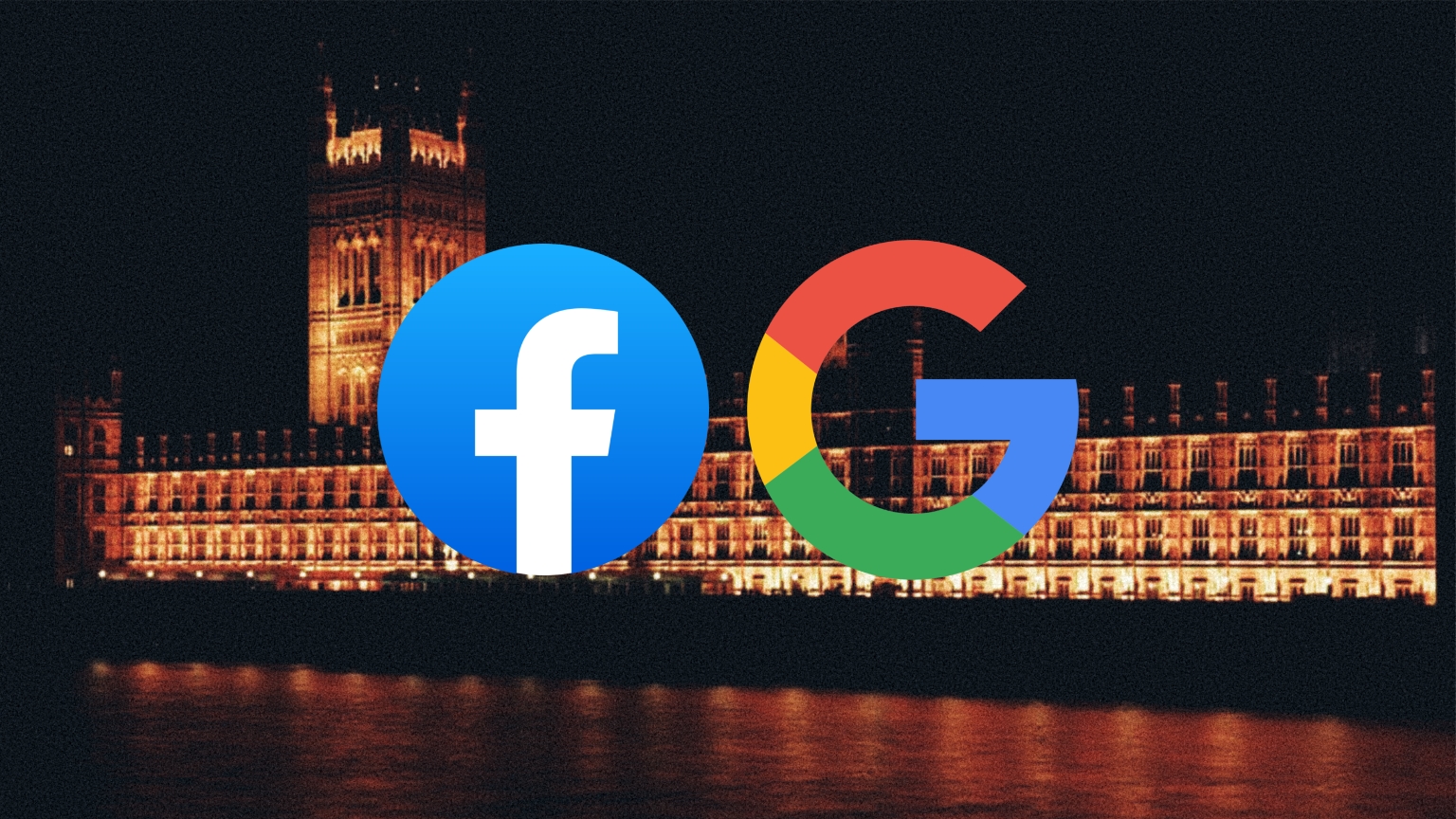 The UK's current effort to censor online speech, the Online Safety Bill, will give the government broad powers to dictate content that the tech giants have to censor and empower the police to arrest people over what they post online.
While these new powers are chilling, they are at least still tied to the UK justice system which guarantees citizens the right to a fair trial and the right to appeal.
But some provisions in the Online Safety Bill skip the police and the courts entirely and instead require the tech giants, some of which are monopolies, to act as enforcers of speech.
The bill deputizes Big Tech to seek out and prevent their users from encountering "illegal" and "fraudulent" content without any oversight from the police or the courts. This gives these powerful tech platforms the freedom to brand something illegal or fraudulent without any of the checks and balances of the justice system.
The bill also gives these tech giants additional powers that aren't granted to police and the courts, such as the power to set their own rules around how they'll deal with harmful content. All they have to do is state how they'll tackle harmful content in their terms of service and then apply these provisions in their terms consistently.
These Big Tech companies already censor millions of posts each year for supposedly being harmful. With their additional powers and the threats of punishment in the Online Safety Bill, the number of censored posts is likely to be even higher if the bill comes into force.
Although the Online Safety Bill does require platforms to give users the right to appeal content takedowns, these appeals are far more centralized than the right to appeal a UK judicial decision. Under the UK justice system, citizens have the right to appeal decisions and have them reviewed by independent judges. Under the Online Safety Bill, citizens have to appeal to the tech companies that took down their content.
By deputizing Big Tech, the Online Safety Bill also creates a dystopian censorship alliance between these powerful companies and the UK government. The government can dictate its censorship requirements directly to its Big Tech enforcers without the police gathering any evidence of an alleged offense and without prosecutors gaining a conviction in a court of law or even a court order.
These provisions that skip the police and the courts and give the tech giants new enforcement powers in the UK are just one of the many aspects of the Online Safety Bill that throttles UK citizens' civil liberties. Other provisions in the bill take aim at privacy and give large media companies benefits that aren't afforded to regular citizens.
---
You can get a full overview of all the free speech and privacy threats posed by the Online Safety Bill here.
You can see a full copy of the full Online Safety Bill here.
The bill is currently making its way through Parliament and you can track its progress here.
1 Comment »
This is frightening if private companies are going to rule democratic countries!

LikeLike

Comment by Mary | April 12, 2022 |
More Links

Contact:

atheonews (at) gmail.com

Disclaimer

This site is provided as a research and reference tool. Although we make every reasonable effort to ensure that the information and data provided at this site are useful, accurate, and current, we cannot guarantee that the information and data provided here will be error-free. By using this site, you assume all responsibility for and risk arising from your use of and reliance upon the contents of this site.

This site and the information available through it do not, and are not intended to constitute legal advice. Should you require legal advice, you should consult your own attorney.

Nothing within this site or linked to by this site constitutes investment advice or medical advice.

Materials accessible from or added to this site by third parties, such as comments posted, are strictly the responsibility of the third party who added such materials or made them accessible and we neither endorse nor undertake to control, monitor, edit or assume responsibility for any such third-party material.

The posting of stories, commentaries, reports, documents and links (embedded or otherwise) on this site does not in any way, shape or form, implied or otherwise, necessarily express or suggest endorsement or support of any of such posted material or parts therein.

The word "alleged" is deemed to occur before the word "fraud." Since the rule of law still applies. To peasants, at least.

Fair Use

This site contains copyrighted material the use of which has not always been specifically authorized by the copyright owner. We are making such material available in our efforts to advance understanding of environmental, political, human rights, economic, democracy, scientific, and social justice issues, etc. We believe this constitutes a 'fair use' of any such copyrighted material as provided for in section 107 of the US Copyright Law. In accordance with Title 17 U.S.C. Section 107, the material on this site is distributed without profit to those who have expressed a prior interest in receiving the included information for research and educational purposes. For more info go to: http://www.law.cornell.edu/uscode/17/107.shtml. If you wish to use copyrighted material from this site for purposes of your own that go beyond 'fair use', you must obtain permission from the copyright owner.

DMCA Contact

This is information for anyone that wishes to challenge our "fair use" of copyrighted material.

If you are a legal copyright holder or a designated agent for such and you believe that content residing on or accessible through our website infringes a copyright and falls outside the boundaries of "Fair Use", please send a notice of infringement by contacting atheonews@gmail.com.

We will respond and take necessary action immediately.

If notice is given of an alleged copyright violation we will act expeditiously to remove or disable access to the material(s) in question.

All 3rd party material posted on this website is copyright the respective owners / authors. Aletho News makes no claim of copyright on such material.