French Presidential candidate Marine Le Pen speaks out against vaccine passports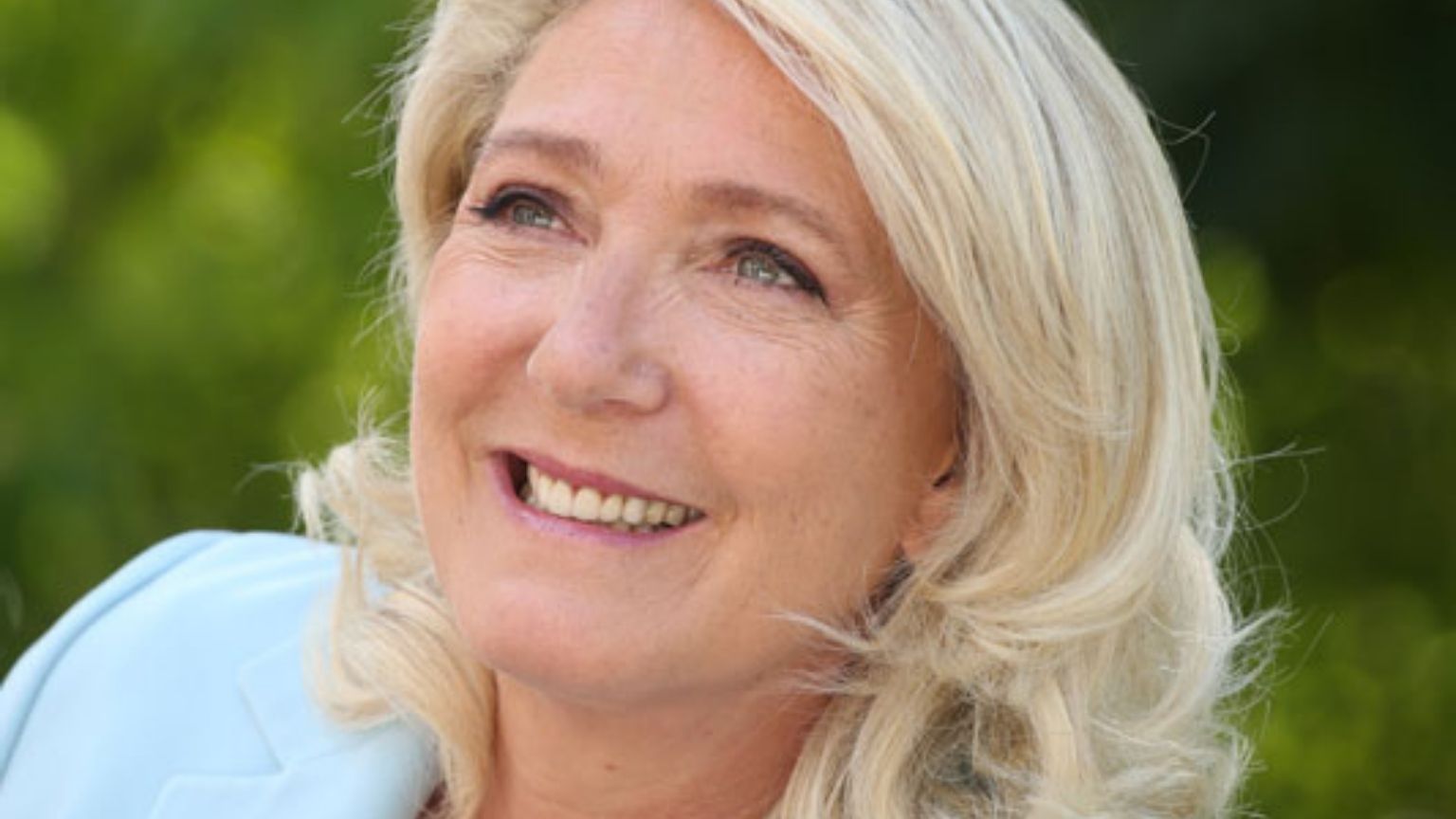 Presidential candidate in next year's election in France, Marine Le Pen, has promised to remove vaccine passport mandates if she is elected because they are "useless" and a "disproportionate" restriction.
She will be running against current President Emanuel Macron, who supports the controversial measures.
"What is the vaccine passport for, apart from imposing a useless and disproportionate constraint on the French people?" Le Pen said in an interview on French radio France Inter.
Le Pen is against mandatory vaccination for everyone, including medical professionals. She supports "vaccine-freedom," especially considering the vaccine does not prevent you from getting COVID or from contaminating others."
Referring to vaccinated Prime Minister Jean Castex testing positive for the virus, Le Pen said, "I think we have a good example at the top here."
"The real question is: can the vaccine prevent the spread of the virus? I think today the answer is no," she said.
When asked if she supported vaccine boosters, she reiterated that vaccination should be a choice.
"I don't have to be for or against it. I think everyone has to be free to do it or not, since in reality, it's only your own life which is at stake," Le Pen said.
"Everyone has to determine the risks and benefits for themselves."
Le Pen said those with a vaccine passport could be more dangerous than the unvaccinated because they "shake hands and go to the restaurant" while sick with the virus.
"Nothing, it seems, can stop the spread of this virus, so all these constraints are meaningless," she insisted.
She said she would remove the "senseless restrictions" if she is elected, particularly the suspension of healthcare workers who have not been vaccinated.
"The suspension of healthcare professionals is useless, [and] we need them," she said.
"Hospitals are the main problem," she added.
"It's the government's responsibility [to ensure there are enough hospital beds]…. They've removed beds [and] have allowed hospitals to become medical deserts with 30% of posts now vacant," she continued.
"For the rest, we remove all of these constraints which are obviously useless."
3 Comments »
She is Absolutely right. At last, some common sense coming from a Politician, instead of "Verbal Diarrhoea" being sprayed over Les Personnes…….and, she's pretty too…..

LikeLike

Comment by brianharryaustralia | November 25, 2021 |

….AND….The current French Prime Minister Mr Macron called Australia's Prime Minister, "A Liar", publicly, and about 99% of the Australian people agreed with him………Touche, aye?

LikeLike

Comment by brianharryaustralia | November 25, 2021 |

Marine Le Pen is a politician, and everything she says is with the aim of securing votes and political position. She may believe what she says, but her thinking does not go as far questioning what Covid is, when nobody has isolated or analysed the so-called virus. She still appears to believe the government and medical narrative, and if elected to the presidency, the chances are she would be under pressure to follow the same line as Macron. She's not exactly in Robespierre's league.

LikeLike

Comment by Bill Francis | November 26, 2021 |
An error has occurred; the feed is probably down. Try again later.

More Links

Contact:

atheonews (at) gmail.com

Disclaimer

This site is provided as a research and reference tool. Although we make every reasonable effort to ensure that the information and data provided at this site are useful, accurate, and current, we cannot guarantee that the information and data provided here will be error-free. By using this site, you assume all responsibility for and risk arising from your use of and reliance upon the contents of this site.

This site and the information available through it do not, and are not intended to constitute legal advice. Should you require legal advice, you should consult your own attorney.

Nothing within this site or linked to by this site constitutes investment advice or medical advice.

Materials accessible from or added to this site by third parties, such as comments posted, are strictly the responsibility of the third party who added such materials or made them accessible and we neither endorse nor undertake to control, monitor, edit or assume responsibility for any such third-party material.

The posting of stories, commentaries, reports, documents and links (embedded or otherwise) on this site does not in any way, shape or form, implied or otherwise, necessarily express or suggest endorsement or support of any of such posted material or parts therein.

The word "alleged" is deemed to occur before the word "fraud." Since the rule of law still applies. To peasants, at least.

Fair Use

This site contains copyrighted material the use of which has not always been specifically authorized by the copyright owner. We are making such material available in our efforts to advance understanding of environmental, political, human rights, economic, democracy, scientific, and social justice issues, etc. We believe this constitutes a 'fair use' of any such copyrighted material as provided for in section 107 of the US Copyright Law. In accordance with Title 17 U.S.C. Section 107, the material on this site is distributed without profit to those who have expressed a prior interest in receiving the included information for research and educational purposes. For more info go to: http://www.law.cornell.edu/uscode/17/107.shtml. If you wish to use copyrighted material from this site for purposes of your own that go beyond 'fair use', you must obtain permission from the copyright owner.

DMCA Contact

This is information for anyone that wishes to challenge our "fair use" of copyrighted material.

If you are a legal copyright holder or a designated agent for such and you believe that content residing on or accessible through our website infringes a copyright and falls outside the boundaries of "Fair Use", please send a notice of infringement by contacting atheonews@gmail.com.

We will respond and take necessary action immediately.

If notice is given of an alleged copyright violation we will act expeditiously to remove or disable access to the material(s) in question.

All 3rd party material posted on this website is copyright the respective owners / authors. Aletho News makes no claim of copyright on such material.